■ Fushimi Bijin Kyoto Seasoned Yuba Ankake 
Using Hiei Yuba, the soup stock with kelp and dried bonito flakes is a secret ingredient.
Added "Sake lees from Fushimi, Kyoto"
Kyoto and others with a mellow taste:
it's a new "Yuba Ankake".
We do not use preservatives or seasoning additives, and we are particular about the ingredients.
Please enjoy with rice or udon noodles.
Add grated ginger and wasabi to make it even more delicious.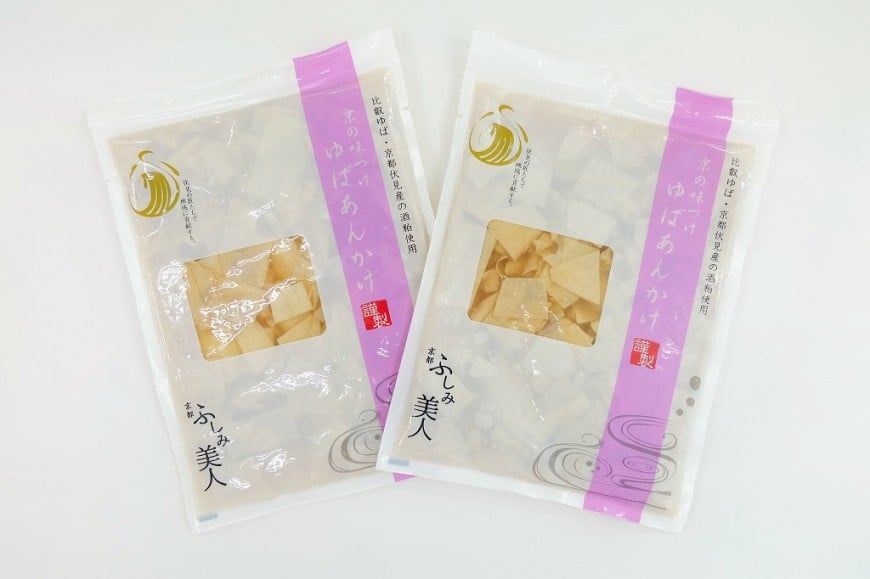 "Fushimi Bijin" is a company related to Fushimi, Kyoto, working together to bring out the charm of Fushimi.
It is a regional common brand that was launched with the intention of communicating.
* A part of the sales will be used for activities to revitalize the region.
Please see the website below for the activities of Fushimi Bijin.