An event opened a store.
From 10 to 11 on October GOOD NATURE STATION
Over from 14 to 19 on October Daimaru Kyoto shop taste exhibition to compete in the skill
I opened a store in the schedule mentioned above.
You were able to come to a large number of various places. Thank you.
"I lie down and see it, and the seasoning Kinu Inari of beautiful woman Kyoto", please continuously.
I lie down and see it, and, as for the activity contents of the beautiful woman, the product purchase, please see the following banner.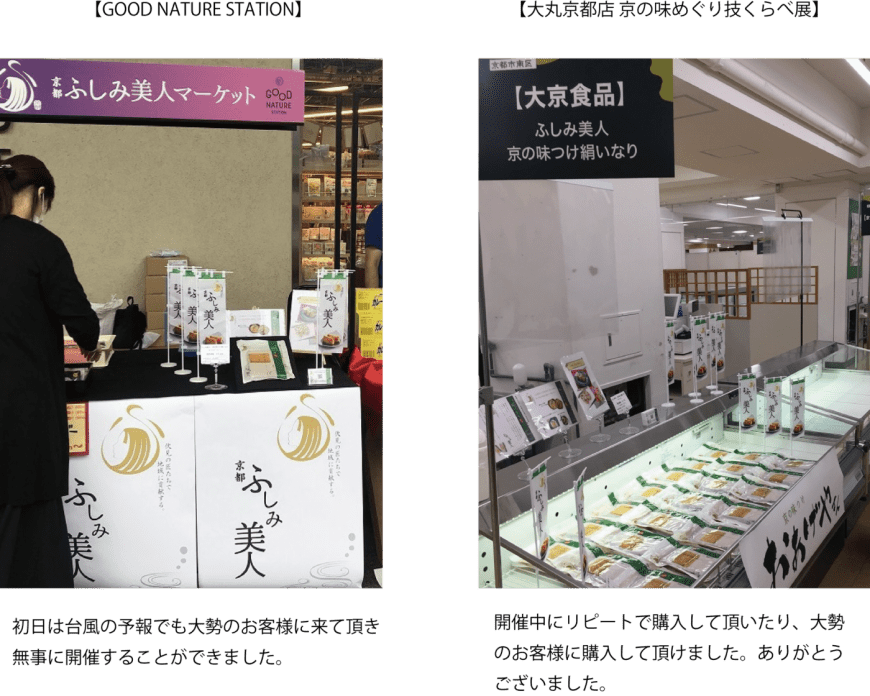 ■Lie down, and see it; beautiful woman HP ↓        ■You can purchase it from 1 pack.↓